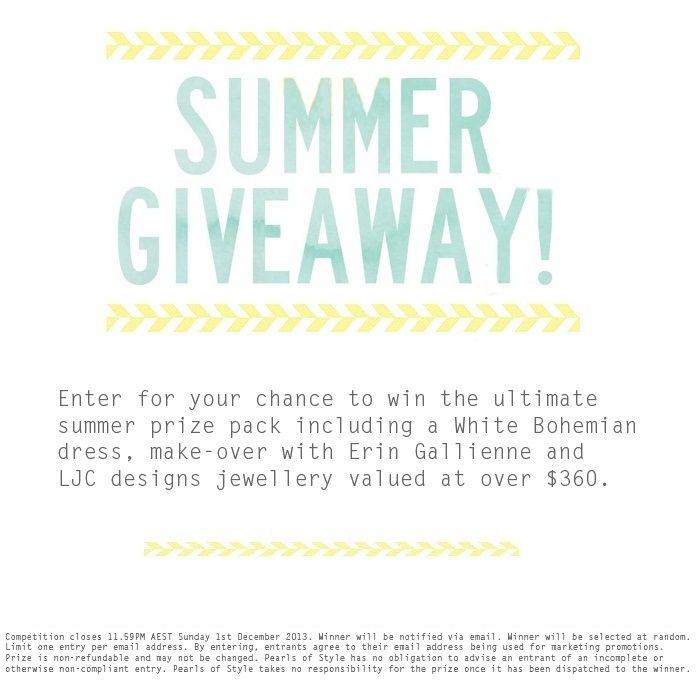 It's that time again.... when I get together a pretty awesome prize pack and share it with you lovely people so you have the chance to win. In other words... a giveaway!
This time it's to celebrate the approaching summer season; my personal favourite time of year; sunshiny days, warm water, sunbleached hair, cold drinks, tanned skin and great music. What's not to love?
Enter here
for your chance to win this little prize pack I've put together. Valued at over $360, it includes a White Bohemian beach dress, jewellery from LJC designs and a summer make-over with Erin Gallienne to get you ready for beach bonfires and midnight parties, swimming at dawn and partying til the sun comes up.