Well it's that time of year again... I have but a month left of being 23. I honestly don't know where the time goes. I barely get used to knowing my new age before I turn the year older again! 23 has certainly been a tumultuous year for me so I really hope 24 brings bigger and better things. Here is my birthday wishlist for 2014, so many lovely things, so hard to decide...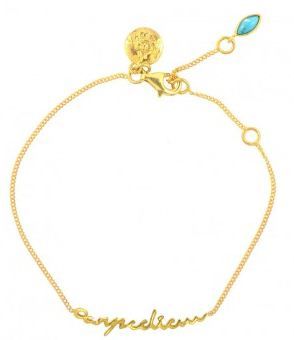 So in love with this little bracelet from Bahagia. Sometimes we all need a little reminder to "seize the day" and what better way to have it than by looking down at your wrist and seeing this beautiful piece of jewellery. Perfect.
I've been struggling with my $20 straightener for too long. My hair barely holds a curl on the best of days so I think it's time I ought to upgrade my equipment.
Those who know me know that I'm in love with anything to do with New York. To have this print hanging on the wall in my room would be utter big-city-dreaming bliss.
So in love with Celine's branded tees; they are effortlessly chic. The real macoy seems to have sold out now but you can pick up these copy versions on Etsy. Don't worry, I won't tell.
Love the retro-vintage look of this music dock. I'm such a music lover; I like every genre (except that awful screamo stuff) so I'd be very content to hook up my iPhone and listen to my tunes from this little baby.
Photos courtesy of Bahagia, GHD, Society 6, Etsy, Clinique & JB Hifi.