A quick scroll through Net-A-Porter's new arrivals provides me with my latest must have desire; this dainty-yet-antique-yet-edgy rose gold necklace by Brooke Gregson. Its stunning pink hue stone has a feature cut with raw edges creating the perfectly accidental yet intentional heart shape.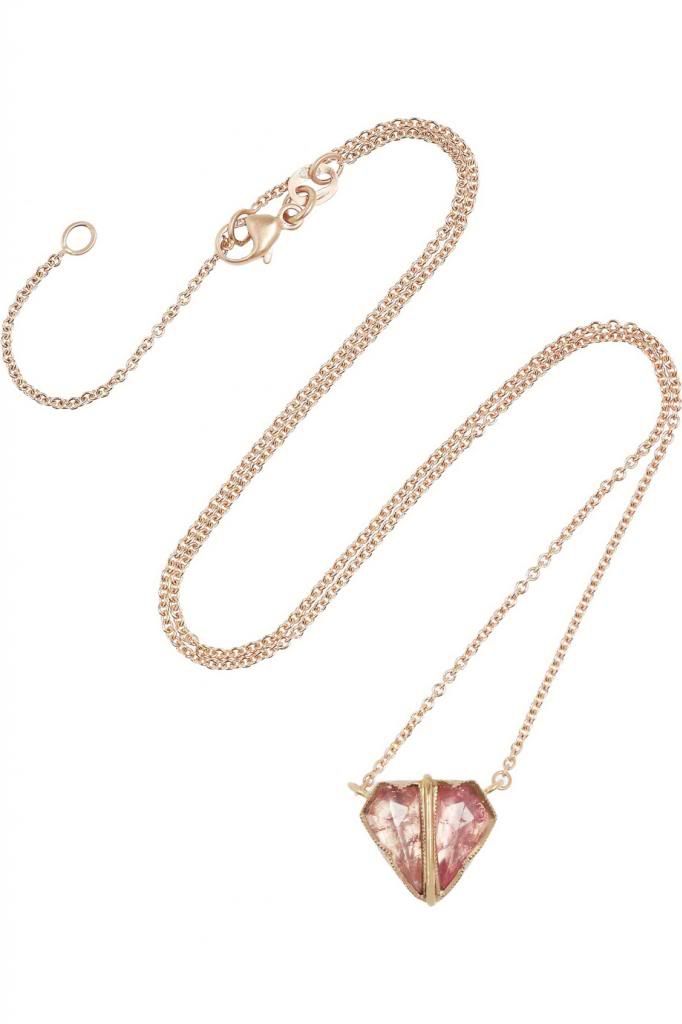 Perfectly offset by the rose gold, this stone has a beautiful pink/peach tone that would look so good against the skin. I think its best feature is its truly hand crafted look. Gushing much? You can tell I love it.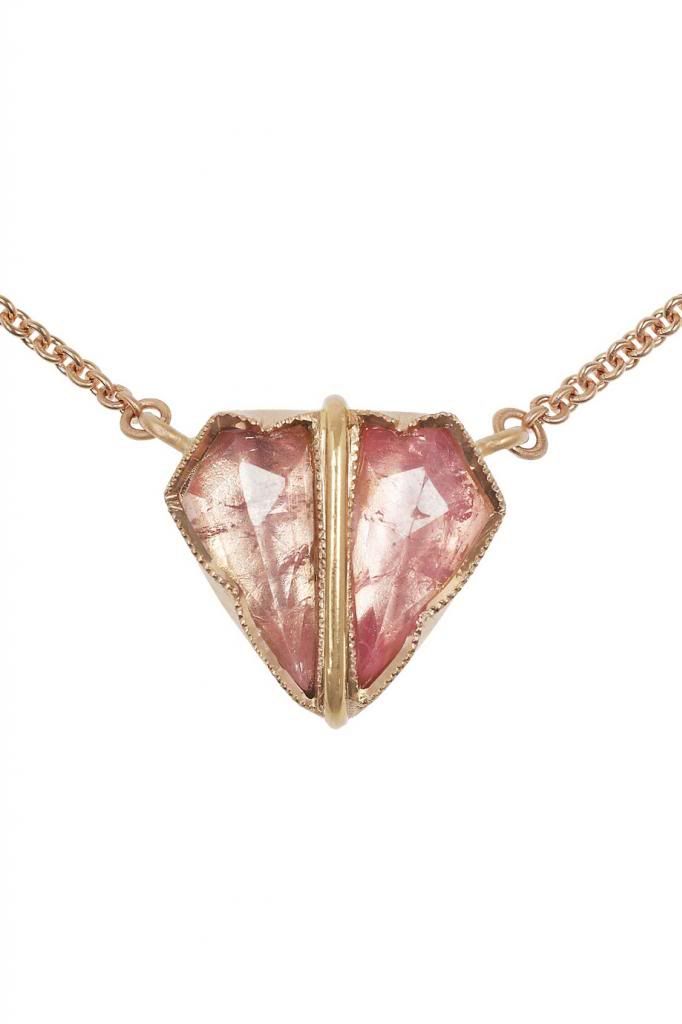 Shop
here
. $2709
Photos by Brooke Gregson.